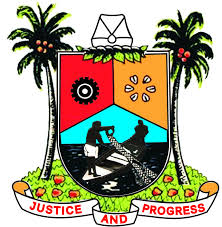 As early as 5.30 am, Sunday, April 9, armed officials of the Lagos State Task Force stormed Otodogbame, a waterfront community in the Lekki area demolishing structures and shanties.The latest demolition came barely three weeks after a wave of demolition, despite a subsisting court order, rendered an estimated 5,000 people homeless.
Although the demolition was widely condemned by human rights groups, including Amnesty International, the Lagos State government had justified its actions, saying the demolition was done to keep the waterfront "free from environmentally injurious and unsanitary habitation few months after it was consumed by fire and rendered uninhabitable."
After the March 17 demolition, about 150 houses were reportedly left in the community and those who had nowhere to go had to put up make-shift structures "Now, everyone has been chased onto water, they are in their boats, that's where everyone is now. Because of the rainfall, the burning is going slowly, it rained last night and again today," a resident said.
In the course of the demolition, thevLagos State Task Force, chased residents onto the lagoon, shooting guns, and setting each houses on fire using kerosene. Amnesty International described Sunday's demolition of Otodogbame community as a "clear violation of rights."
Lagos State Government officials are yet to respond to requests for comments about Sunday's demolition. Habib Haruna, Governor Akinwunmi Ambode's Chief Press Secretary, said enquiries about the incident should be directed to the Commissioner of Environment, Samuel Adejare, and his Ministry of Information counterpart.
The Lagos State Police Command said they heard about the incident, but did not have enough information to issue a statement. Olarinde Famous-Cole, the police spokesperson, promised to revert with "credible information as soon as possible."